We created Nexialist in 2006 with the desire to make it the business of our dreams: a company at the service of its employees and customers.
Our team now has 30 people who share and live by common values:
Participate in a "different" entrepreneurial adventure in a friendly spirit;
Move forward together and mutually enrich everyone's experiences;
Build trust and listen carefully to bring our customers the maximum added value, now and over time;
Ally expertise and creativity to make any stress an opportunity for customers, for employees and for the company;
Maintain our integrity under any circumstances.
If you share these values, please send us your application.
No Results Found
The page you requested could not be found. Try refining your search, or use the navigation above to locate the post.
« Nexialist to me today : The perfect start to my carerre. A team, a company that cares about its employees, a place to learn, grow, and work with integrity.. and laugh along the way. »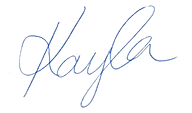 Dans l'équipe nexialist depuis 2015
The information collected through this form is recorded in a computer file, by the processing manager of nexialist, to respond to spontaneous applications. They are exclusively intended for nexialist employees. They are kept for the time necessary to process your request, it being understood that you can withdraw your consent and request the deletion of your data at any time. They are deleted after 3 years (36 months). In accordance with the General Data Protection Regulation (GDPR), you have a right of access as well as a right to additional information, rectification and opposition to data concerning you. To exercise this right, please consult the instructions presented in our Privacy policy page or contact nexialist from our Contact page.